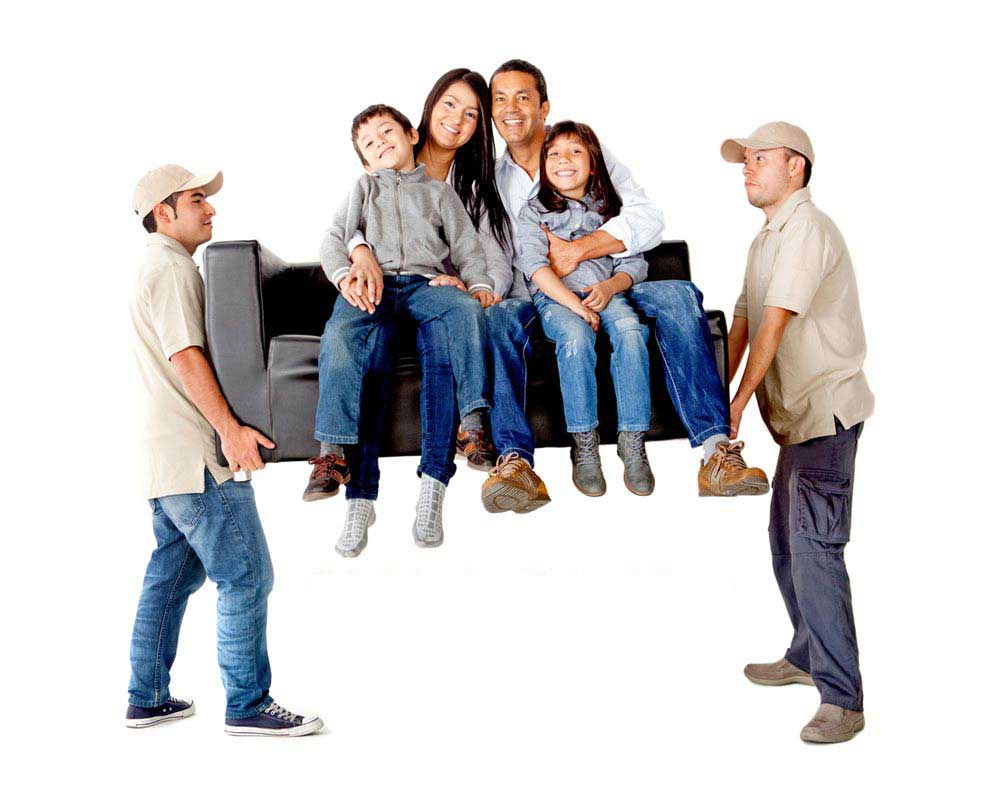 Maximize savings and control moving the costs of hiring movers by effectively hiring the right number of movers.
A common question in the moving industry is "how many movers will I need to complete my move?" Due to our very competitive 2 mover rate, some of our customers have a tendency to want use 2 movers even if they are moving a large home.
When to hire two movers?
With some exceptions, two movers are ideal for: moves with limited items; deliveries; rearranging your furniture at the same location; moves with a very short distance between the truck and residence, and ground level to ground level moves. Generally speaking, two movers will be able to complete moving requests that are roughly 800 square feet (approximately the size of most one bedroom apartments) or smaller. If you are unsure of how many movers to use, please contact the 150 Movers by phone or e-mail and a representative will gladly suggest the appropriate number of movers.
Know your rights as a consumer before hiring movers: TXDMV Consumer Protection
Shattering common misconceptions about hiring two or three movers.
Myth: Hiring two over three movers is always cheaper –
On the surface, it would appear that this is the cheapest way to move…but not so fast! In the majority of these situations, using 3 movers will actually cost roughly the same amount (as 2 movers) and will also complete your move in a shorter amount of time.
Fact: The Further the front door is from the van, the longer it takes movers to get items in and out of your home
Another factor to consider is the distance from where one of our moving vehicles can park and load and the door in which your household goods and furniture will be moved from. Even a small, one bedroom move with a long 'walk' can be a rather expensive move. Our suggestion to keep the cost down? Get the 3rd mover. Having a 3rd mover on the job will allow one mover to focus on safely positioning the items in our moving vehicle, while the other two movers focus on getting your items out as quickly and safely as possible.
Making a move whether it is across town or across the state can be physically and emotionally exhausting. While some people choose to take on this task themselves, others plan to hire…
Examples of a move and its cost: Hire smart and make hiring movers easier on your wallet.
Moving Rates by time and number of movers:
The table below illustrates a few sample moves and how using a 3rd mover will cost approximately the same amount but will save you time. Using a 3rd mover will USUALLY save you roughly about an hour or two (based on the size of the move).
Our Rates:
| | | |
| --- | --- | --- |
| | 2 Movers | 3 Movers |
| Minimum Rate (First 2 hours) | $150.00 | $190.00 |
| Additional Rate (After 2 hours) | $65.00/hr | $85.00/hr |
1000 Square Foot Residence:
2 MOVERS – 3 HOURS: $215.00
3 MOVERS – 2.25 HOURS: $211.25
RESULT: Saved $3.75 and 45 minutes of time faster
1500 Square Foot Residence:
2 MOVERS – 4 HOURS: $280.00
3 MOVERS – 3 HOURS: $275.00
RESULT: Saved $5.00 and one hour of time faster
As you can see from above, the question of hiring movers and for how long is really dependent on your move. So if you are unsure about about how many movers you should hire or how long the move may take.  Please contact us and we will help you with any questions you need answered. NOTE: These hours are not guaranteed; they are just an average time for the sq ft listed, Time may vary on how prepare you are for moving and other conditions long of walkway, stairs cases ,elevators quantity of fragile articles that need to be padded, weather, traffic and all other conditions is out of movers ability to control.  As always please be sure when you are hiring movers that you know your rights and responsibilities when you move in Texas